Leadership Team
Q Hydrogen brings together experts across industries and specialties to help guide us into the new era of Clear Hydrogen.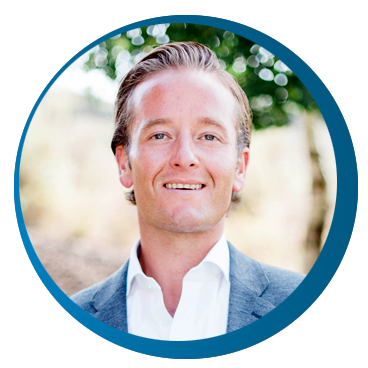 Whitaker B. Irvin, Jr.
Chief Executive Officer
Mr. Irvin is the Chief Executive Officer of Q Hydrogen and has been since its formation in 2013. He is also serving as the Chief Operating Office of QuasarWave Corporation, a position he has held since 2010.
Mr. Irvin is responsible for crafting commercialization strategies and is known for his relationships within the commercial and equity communities.
His background includes technology deployment at Raytheon Company and experience in the financial sector.  Mr. Irvin graduated from Babson College in 2007 with a Bachelor of Science Degree in Business Administration with concentrations in Finance and Global Business Management. He is also a certified Project Management Professional ("PMP").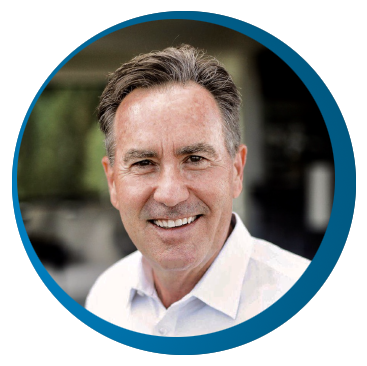 Michael Zumwalt
Chief Financial Officer
His role also includes strategic matters and certain day-to-day corporate and operating affairs. Mr. Zumwalt has served in key roles for a number of industrial technology companies and was awarded "Deal of the Year" by the Mountain West Capital Network for a commercialization and financing that he arranged.
Mr. Zumwalt graduated from Oklahoma State University with an accounting degree and began his career with KPMG. He subsequently served in an M&A role for a New York Stock Exchange Company in Oklahoma City, Oklahoma. Additionally, Mr. Zumwalt was CFO of Envirocare of Utah, Inc., prior to its acquisition by Lindsay Goldberg & Bessemer.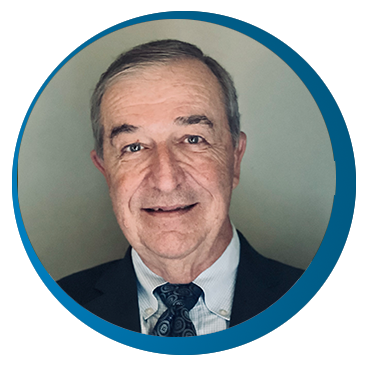 Gary Morris
Chief Corporate Development Officer
Mr. Morris is the Chief Corporate Development Officer of Q Hydrogen. In this role, he works on matters relating to commercial and financial relationships and transactions. Additionally, he is directly involved in implementation of Q Hydrogen's technology within multiple industries and regions.
Mr. Morris is the former CFO of Halliburton, serving in multiple roles throughout his 30-year career in that business. Prior to joining Q Hydrogen, Mr. Morris served and continues to serve as a senior advisor to a prominent energy industry investment bank.
He graduated from St. Edward's University in Austin, Texas before beginning his career with Arthur Andersen.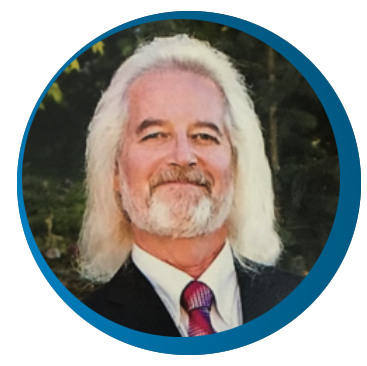 Whitaker B. Irvin, Sr.
Chief Technology Officer & Board Chairman
Mr. Irvin is the Chairman of the Board and Chief Technology Officer of Q Hydrogen. Mr. Irvin has over 40 years experience developing technologies and industrial systems all over the world.
He is the sole originator of Q Hydrogen's technology that has resulted from his groundbreaking work involving the new thought forms around relationships of energy and matter. His work and its resulting intellectual property will continue to create new technologies with revolutionary capabilities.
Paramount to Mr. Irvin is that these technologies advance the world and lives of those who inhabit this planet.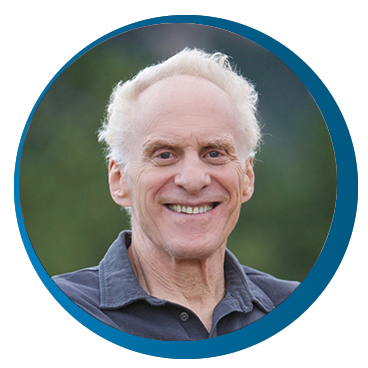 Dr. Frank Baylin
Director of Technology and Market Integration
A veteran of the technology and communications industries, he has aided CXOs of technology companies, angel investors and venture capital firms in focusing their vision and crafting solutions and strategies based on an intuitive understanding of well-functioning systems. His career as a CEO/CTO spans decades. While he has focused on numerous technologies, near-term sustainable and regenerative methods with potentially global impact have been his passion.
Education
BSc (McGill University)
PhD/MSc physics (University of Pennsylvania)
MBA (Wharton School of Business)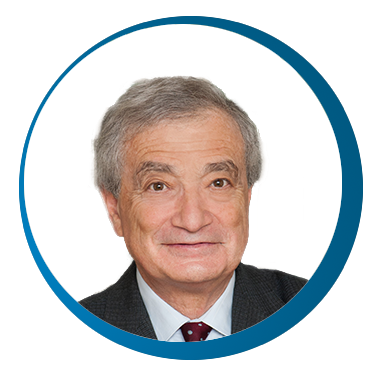 Steve Herman
Senior Advisor
Mr. Herman advises on renewable energy and innovative energy technologies with a focus on climate change, including an innovative hydrogen technology, EV charging networks, environmental study and sustainable private equity. He is a Senior Advisor to Q Hydrogen.
From 2005 until 2018, Mr. Herman was Managing Director at Energy Capital Partners, a private equity firm with over $8 billion in capital commitments and serves on the Investment Committee. He was involved in all areas of the firm's origination, transaction and portfolio management activities, with a particular emphasis on fossil and renewable power generation, environmental infrastructure, electric transmission and energy field services.
Mr. Herman has served on the boards of FirstLight Power Enterprises Inc., NextLight Renewable Power, LLC, PLH Group, Inc., Power Holdings of Illinois, LLC,
ADA Carbon Solutions LLC, CoaLogix Holdings, Inc., Energy Solutions, Inc, and. Ice Energy Inc.
Prior to joining Energy Capital at its founding in 2005, Mr. Herman was a member of the leadership group at Goldman Sachs, which acquired and operated a power generation portfolio with a total asset value of approximately $5 billion.
Before joining Goldman Sachs, Mr. Herman was Senior Vice President and General Counsel of PG&E National Energy Group and its predecessor, U.S. Generating Company, has been a Partner at the law firms of Latham & Watkins and Kirkland & Ellis and has taught at the University of Chicago Law School. Mr. Herman received a B.S. in Economics from the Wharton School of Finance and Commerce at the University of Pennsylvania, and an LL.B. from the University of Virginia Law School.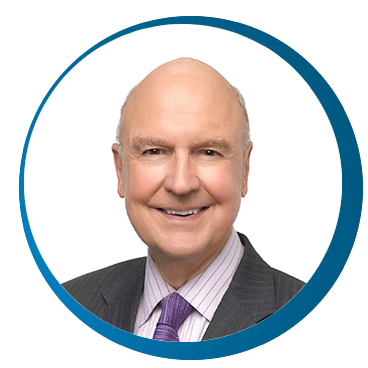 William Harrison Wellford
Senior Advisor
Mr. Wellford spent over 40 years in the alternative energy and political arenas as a policy advocate, senior executive of clean tech companies, entrepreneur, and regulatory and project finance lawyer. He assisted a number of renewable energy, energy efficiency, resource recovery, and environmental technology companies with private equity financing, project financing, and mergers and acquisitions. Mr. Wellford is a Senior Advisor to Q Hydrogen.
He is a retired partner at the law firm Latham & Watkins LLP in the Washington, D.C. office, where he also served as co-chairman of the firm's energy practice. In the 1980's, he was a leading advocate for the creation of the competitive power industry and was a founder of the largest trade association for the independent power companies. He served as outside counsel, strategic advisor and investor in two of the leading independent cogeneration power companies created during that time, Intercontinental Energy Corporation and Sithe Energies. From 1995-1998, he was Chairman of the firm's International Practice, directing Latham's expansion in Asia and other parts of the world. From 1998 to 2000, Mr. Wellford was Vice Chairman of Sithe Energies, Inc., one of the world's largest merchant power generation companies. Since 2000, in addition to ongoing work in mergers and acquisitions and energy project finance, Mr. Wellford has assisted a number of renewable energy, energy efficiency, resource recovery and environmental technology companies with private equity financing, project financing, and mergers and acquisitions.
Mr. Wellford holds a Ph.D. in Government from Harvard University where he was a Danforth Fellow and Teaching Fellow and a Juris Doctor degree from Georgetown University Law School. He was a Marshall Scholar at Cambridge University and valedictorian of his graduating class at Davidson College.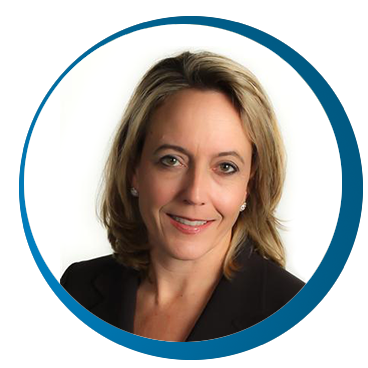 Tanya Bodell
Independent Advisor
Tanya Bodell is the Executive Director of Energyzt. In this role, she oversees advisory services and development of integrated energy market models that combine power with natural gas, coal and petrochemical markets. For nearly 25 years, Ms. Bodell has provided business advice and expert support to energy clients, informing their decisions on corporate strategy, investment opportunities, market conditions, asset valuation, mergers/acquisitions, restructuring, regulatory outreach and market analysis.
She couples her quantitative background in economics, finance and statistics with a qualitative understanding of market rules developed while designing and implementing competitive wholesale and retail markets in both North America and abroad. Ms. Bodell interacts extensively with executives and senior management of energy companies, adding value through development of business strategy, expert insights, and transaction support. She has advised on billion dollar acquisition opportunities and managed billion dollar energy procurement processes.
Ms. Bodell also has significant experience in high-stakes regulation and litigation in which hundreds of millions of dollars are at risk. She has played a key role in cases arbitrated, mediated, litigated, and heard before regulatory agencies, providing industry context, assessing business damages and lost profits, advising on settlement strategy, directing research and analyses, and formulating case strategy.
Prior to founding Energyzt, Ms. Bodell was a Managing Director and co-founder of the Electricity Consulting Group at FTI Consulting, Vice President at Charles River Associates (CRA International) and Principal at Putnam, Hayes & Bartlett, Inc.. Ms. Bodell regularly writes articles on industry topics and is a regular columnist for Pennwell Publications' Electric Light & Power and Wiley Publications' Natural Gas & Electricity, offering bi-monthly insights on economic, policy and business dynamics impacting energy markets. Ms. Bodell serves as an Independent Advisor to Q Hydrogen.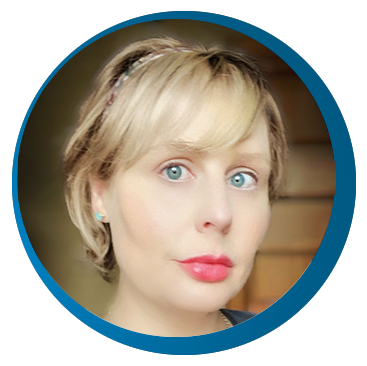 Courtney Robba
Vice President
Courtney Robba is Vice President at Q Hydrogen. She is an entrepreneurial business leader who envisions profitable possibilities and brings them to fruition. With a global background in international business strategy and commercial implementation, she specializes in bringing individuals from disparate backgrounds and skillsets together to lever joint capabilities to unlock value. She brings fifteen years of diverse experience and recorded success across both entrepreneurial and established ventures, including roles as Director of a maritime company that won consecutive 'Best-in-Asia' awards its first two years of operation, Consultant of CSO Services and Solution Manager of SaaS products. Her capabilities include serving as a trusted advisor to C-suite executives, business strategy, customer management, service delivery and implementation. Ms. Robba graduated with a Bachelor of Science in Business Management from Babson College with concentrations in Entrepreneurship, Global Business Management, and Legal Studies. She is certified as a Kaplan-Norton BSC Practitioner, having scored in the top 1% on her certification exam.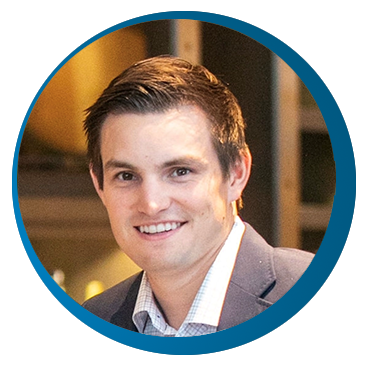 Will Farnsworth
Senior Associate Corporate Development
Mr. Farnsworth is a Senior Associate, Corporate Development. He works with Q Hydrogen's executive team, prospective clients, and financial partners in developing and executing ventures, partnerships, and transactions. His skills and talents are respected by Q Hydrogen's team and advisors. He attended the University of Georgia, earning both a BBA in Accounting and a Certificate of Entrepreneurship. He then went on to complete his Master of Accountancy. Upon graduation he worked at the well-regarded public accounting firm, Dixon Hughes Goodman, LLP, quickly earning his CPA License. Mr. Farnsworth currently resides in Atlanta, GA with his fiancée.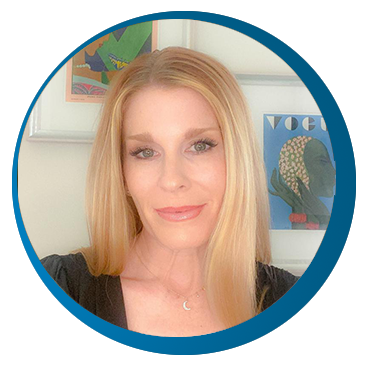 Jeannie Pendery Weingarten
EA to Whitaker B. Irvin, Jr.
Ms. Pendery Weingarten is the EA to Whitaker B. Irvin, Jr. where she is responsible for high-level administrative support to the company's leaders so they may focus on and accomplish key company initiatives. Ms. Pendery Weingarten brings over 20 years of knowledge in project management and problem solving from her career in the ever fast paced and creative fashion industry. Her skills include starting up new business franchises and extensive global communication which will lend themselves to her position. In her role she is the liaison to all new hires and will be onboarding future EA roles.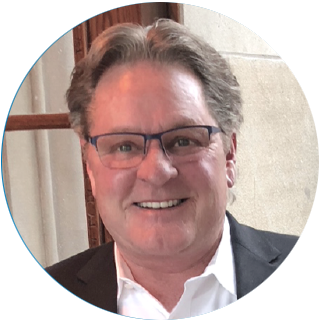 Brandon Julian
CEO of Pure Energy Group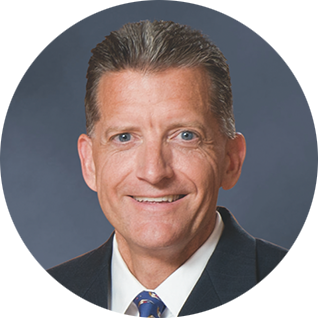 Jim Francis
Retired President, Chief Executive Officer and a Trustee of Chesapeake Lodging Trust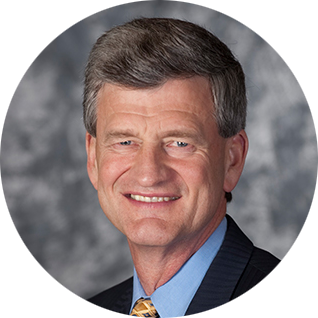 Al Weiss
Former President of Worldwide Operations for Walt Disney Parks and Resorts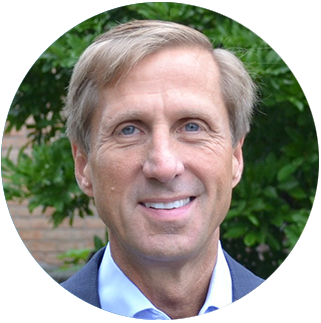 James Sidford
President of Austin & Co.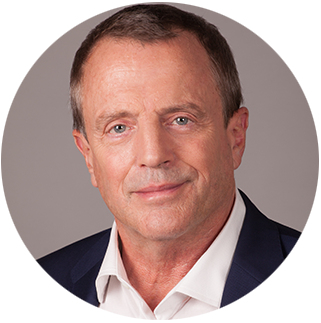 Lynde Coit
Principal at Riverside Advisors LLC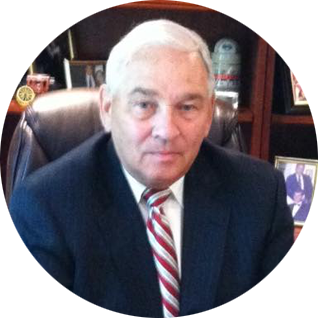 Cordis "Cork" Colburn
Formerly of General Dynamics and Retired Colonel – U.S. Army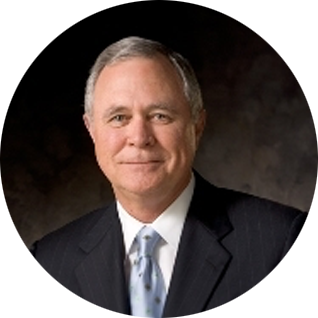 General (R) James T. Hill
U.S. Army Retired Four Star General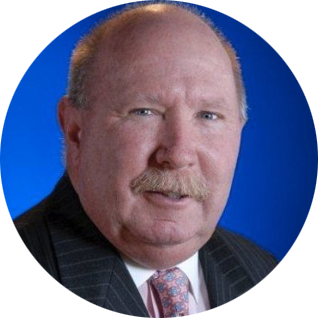 Michael F. Golden
Former CEO- Smith and Wesson Holding Corporation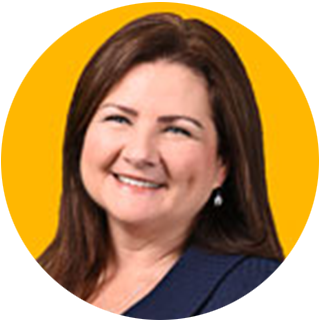 Jeana Hutchings
Advisory Board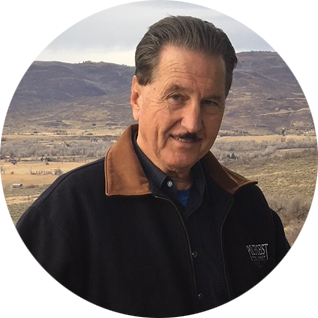 George Cooper
Advisory Board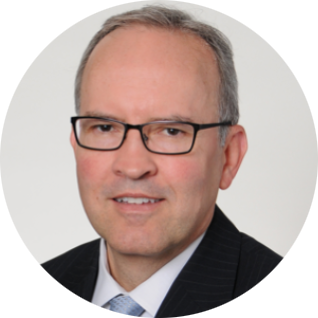 Robert D. Mitchell
Advisory Board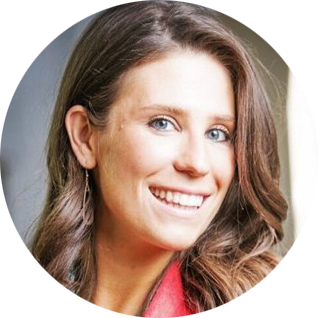 Rose Maizner
Advisory Board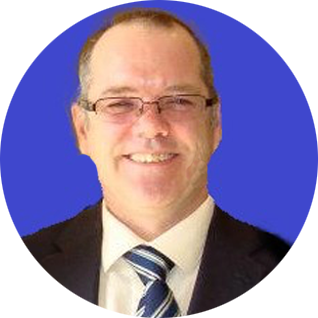 Tomas Smith
Advisory Board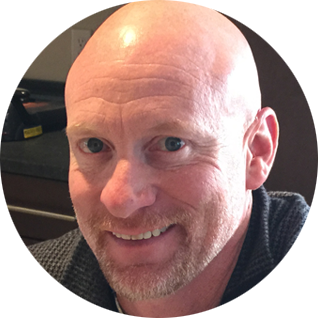 Paul Morrow
Advisory Board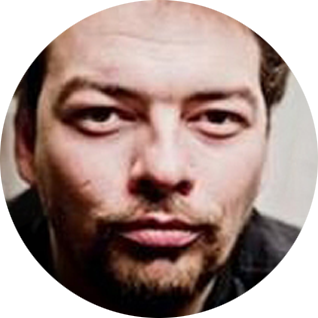 Christopher R. Lindstrom
Advisory Board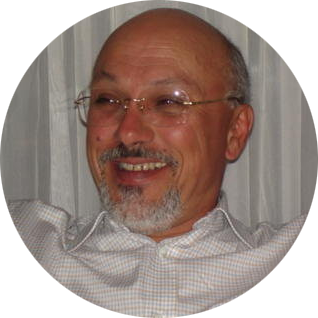 Raul Vargas Delos
Advisory Board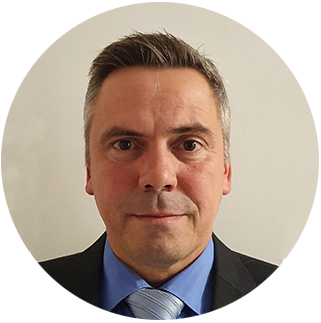 Sören Köppe
Sweden Representative